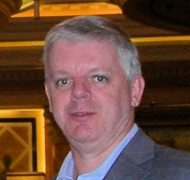 Graham Anning
Managing Director
Prior to leading large business transformation projects Graham worked as an Accountant in several senior executive roles across Manufacturing, Financial Services and Banking sectors. Driven by the thrill of seeing how technology can help transform businesses, he developed a passion for using systems and modern data architectures to reinvent businesses models in the Banking, Institutional Equities and Wealth Management sectors.
Graham began developing Data Warehouses and BI solutions in the mid 1990's within the Banking industry. This was driven by an interest and a need to extract data from mainframe systems to feed ground breaking customer retention and customer propensity and profitability models. By the late 1990's Graham developed a framework for architecting large scale Data Warehouses for range of companies facilitated by a methodology that performs a rigorous assessment of the business strategy, and Project Governance, Data Governance and Master Data Management maturity.
Graham is an active member of the TDWI (USA) since joining in 1997. Graham's confluence of Finance & IT skills and passion for transforming businesses through end-to-end Data Warehousing and BI design methodologies have successfully implement solutions which illustrate the value of Big Data discovery as a strategic asset for driving innovation and business insight in the current information revolution. Graham has successfully deployed several designs based on a modern Enterprise Information Architecture for business that require a fully integrated systems that takes an holistic approach to managing structured and unstructured data.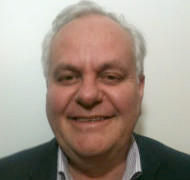 Tony Smith
Director
Tony has been a Consultant, IT Contractor, Software developer and Business Owner since 1987.
He has been implementing Data Warehouse, Business intelligence and Budgeting and Planning Systems since 1996.
He has a broad industry experience including Consumer goods, Banking, Finance, Transport, Local Government and the Superannuation industry. He excels in customer engagements that require elegant solutions to difficult and complex business problems.
He is very experienced at analysing, designing and coding solutions from raw data to end user reporting. He does this by implementing best practice hybrid agile project management methodology using the Microsoft BI technology stack and the data warehouse framework and Tableau visualisation.
He has long been a proponent of Master Data Management in Data Warehousing as an essential ingredient to successful BI implementations. His Dimension Manager product, which he developed in 2000, often fills that roll in his engagements.
Tony has a greatest ability in seeing the real business issues and then creating elegant, robust solutions using the best available technology.